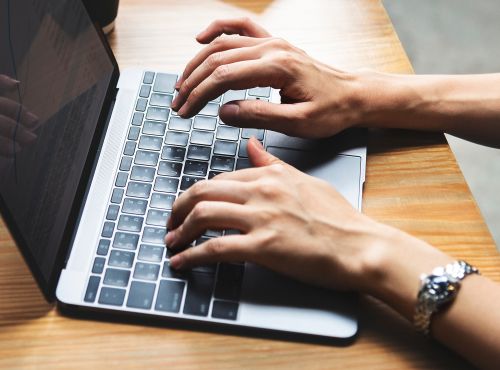 Learning to type used to be reserved for those with jobs in the secretarial fields. Administrative assistants and court reports used to attend trade school courses that would teach them proper form and posture. Today, computers are so widespread, it behooves all to learn to type. It helps with efficiency, and software like ultrakey is readily available.
Here are three tips for those learning to type.
The First Steps
When you begin to learn to properly type, you are advised to slow down. This is especially true if you have been texting on your phone for many years or typing with two fingers on a computer keyboard. The appropriate finger placement may feel awkward, and therefore, require time to get into a comfortable place. As soon as your fingers begin to naturally move to the right keys, then you can practice speed. Focusing on getting the correct foundation sets you up for efficiency, later.
Practice Scanning
As soon as your fingers memorize their place on the keyboard, you will find that you no longer have to look at them while you are typing. Here, you are ready to start scanning your text or reading what you are writing. Learning to properly type eventually becomes second nature in a similar fashion as a pianist masters playing the piano. Typing without looking down at the keyboard improves your words per minute rate, and if you are professional who must posses this skill, it will bode well for you.
Tools
You can easily walk into an office supply store and find software that helps you learn how to type properly, or you can find software online by keying in a couple of keywords. ultrakey, for example, was designed for those who are eight years old and older. It motivates, instructs and reports results. The software also sets up goals, provides additional help as needed and uses media to give explanations.
Learning to properly type is a worthwhile skill. It improves efficiency and lessens the amount of mistakes made. You can learn to type by using software like ultrakey.
—
This article is copyright © BlogWidow.com. Please do not reprint without permission.
Photo credit: rawpixel