These days, everyone is using the internet to promote his or her business either through the help of a website or a blog. The internet has impacted the ways by which we promote and market businesses. Because the internet can reach every corner of the world, it is the best medium to make your business known to people whether locally or globally.
"Experts" often say that you can have your websites up and running in no time. But the question for those with little or no knowledge of internet programming or coding is how to create a website to boost the business.
To address this need, there are companies that offer simple and easy to use software which are categorized as website builders. A website builder is a tool or software specially used to create websites easily, rapidly and without any need for programming knowledge.
Website building software automates the process of website creation and blog creation with very minimal or even no coding. Website builder works by providing the end-user with a graphical front-end to work with and thereby hiding the complicated back-end part of the development. Thus end-users do not have to worry about the development part. The programming task is achieved with the help of simple drag-and-drop interface of the software.
There are also marketing features that some website builders offer. Email marketing is one of them. Some website builders offer opt-in newsletter features to enable their end-users to stay in touch with their clients and user base. Other business tools such as social network integration and e-commerce solutions are also available. These features usually come at an additional investment.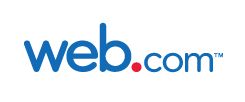 If you're interested in signing up with a website builder, check out Web Dot Com. Their SiteBuilder package includes the easy-to-use website building tool boasting of over 9500 templates that you can use to customize your design. You also have access to starter contents that you can use for your products or services and a stock image library so you can make your site look attractive and professionally designed.
—
This article is copyright © blogwidow.com. Please do not reprint without permission.