An opt-in subscription form on a blog is a phenomenal must-have tool that has helped catapult a lot of famous bloggers to success. The secret ingredient? The subscribers list – readers who "opt in" or sign up for email newsletter updates.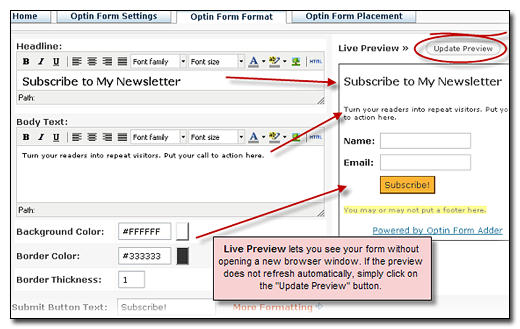 By inviting your readers to subscribe, you are effectively asking them to keep coming back, to not forget you, to pay attention to what you have to say.
Well, you might know this already. Maybe you can't even wait to prove this, except that you don't know how to put an optin form on your blog!
But fret no more, adding an opt-in form on your WordPress blog is no longer a chore with MaxBlogPress Opt-in Form Adder plugin.
Get it here: MaxBlogPress Opt-in Form Adder